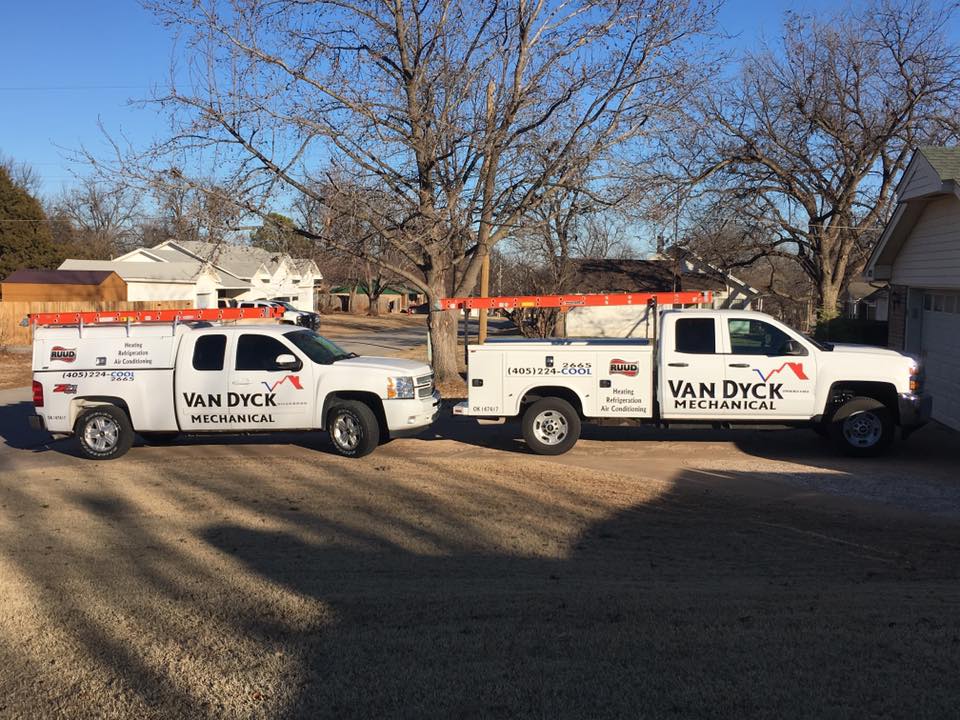 Our Story
Van Dyck Mechanical was founded and is managed by Clark Van Dyck. Clark is a life long Oklahoma resident. Clark entered the industry by accident years ago when he took an HVAC course out of curiosity. That curiosity turned into a part time job, then in to a full time job, then into a passionate pursuit of perfection within the industry including the completion of a degree in Air Conditioning and Refrigeration Technology from the Oklahoma State University Institute of Technology.
Today Van Dyck Mechanical employs the top quality technicians in the area, of which numerous possess education at the college level. Van Dyck Mechanical does not employ nor would they send someone to your home or business that isn't welcome in Clark's home.
Van Dyck Mechanical has experienced explosive growth due to our commitment to customer service, fair and upfront pricing, and commitment to standing behind our work. We look forward to serving the area for many years to come as we continue to become a leading name in the HVACR industry.
Our Approach
Van Dyck Mechanical is customer service driven.  The business was founded on the very principal of people taking care of people. We don't know what it is like to work Monday through Friday nor do we know an 8 hour work day. When you need us we do everything in our power to be there.
At the end of the day we enjoy being able to sleep knowing we provided the best service and solutions to you that are available.  With so many companies in existence today with high pressure sales tactics that at times border on immorality if not fraud, we pledge to be fair.  We don't strive to be the cheapest, which is rarely the best. We strive for perfection, safety for you and your family, and affordability.  Van Dyck Mechanical is in the business of providing solutions, not just making the next sale.