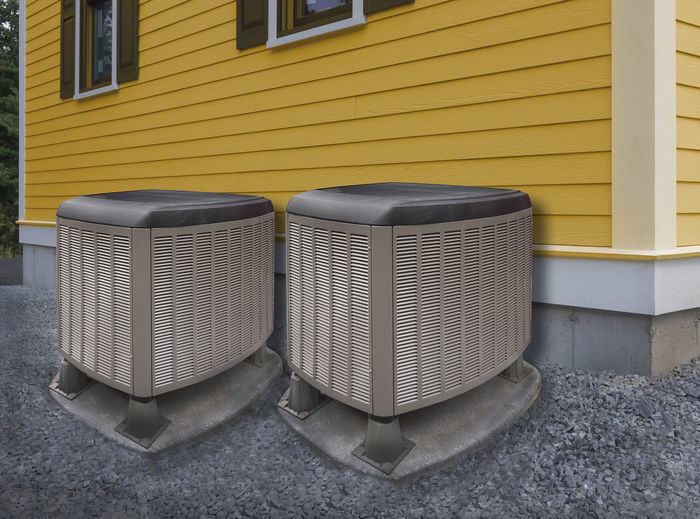 17 Nov

5 Things To Look For In A Residential AC Maintenance Service Provider

With numerous contractors, companies, and professionals claiming to be experts in HVAC services, your options can be quite overwhelming! The truth is, getting your HVAC installation, repair, maintenance job done right all boil down to these five factors:
Experience And Expertise
Ask about an HVAC company's credentials. When conducting residential AC maintenance, full-service should hire top-caliber technicians with the appropriate education, license, training, and industry experience. The company must have the necessary certifications and follow state bonding and insurance regulations to also protect you as a homeowner. 
Variety of HVAC Services And Products
An HVAC technician's skills aren't just limited to installation and repair. As an HVAC Full-service company, they must also exhibit expertise in all things HVAC to include essential components such as thermostats, indoor air quality systems, zone controls, and many more. 
When a full-service company is experienced and skilled in the various aspects of HVAC systems, they can easily customize any residential HVAC installation that will match your requirements. They should be able to select which products fit best with your existing system, like when choosing a thermostat, for example.
Positive Customer Service Reviews
Checking referrals and reviews from previous customers on the HVAC full-service company's social media pages or website may keep you from having hired a contractor that lacks the required skills and expertise.
You can also ask your neighbors, family, and friends for recommendations. List them all down, then start researching them online one by one. Most likely, you'll immediately see how their customer service is by the way they respond to complaints (if any) on their social media pages.  And obviously, the positive reviews and testimonials left on their page should speak volumes.  
Maintenance Plan
Like it or not, air conditioners are bound to have function and performance problems with age.  A good HVAC full-service company will come up with a preventive maintenance plan to cover any potential AC problems.  This will help you save money, in the long run, as you avoid potentially bigger issues with your HVAC system, This also prolongs the lifespan of your equipment.
24/7 Service
Most AC issues warrant the term "emergency," that's why your HVAC full-service company must have techs available to work even outside of regular business hours. Confirm that before hiring them.
Because your air conditioning system is an investment that requires constant care and regular maintenance, choose the right HVAC contractor. Find a company that cares about you as a customer. You deserve quality air conditioning and HVAC work that gives you savings, lasting comfort, and peace of mind.
For all your air conditioning repair, installation, replacement, and maintenance needs, contact Van Dyck Mechanical today. Call us 405-224-COOL (2665).