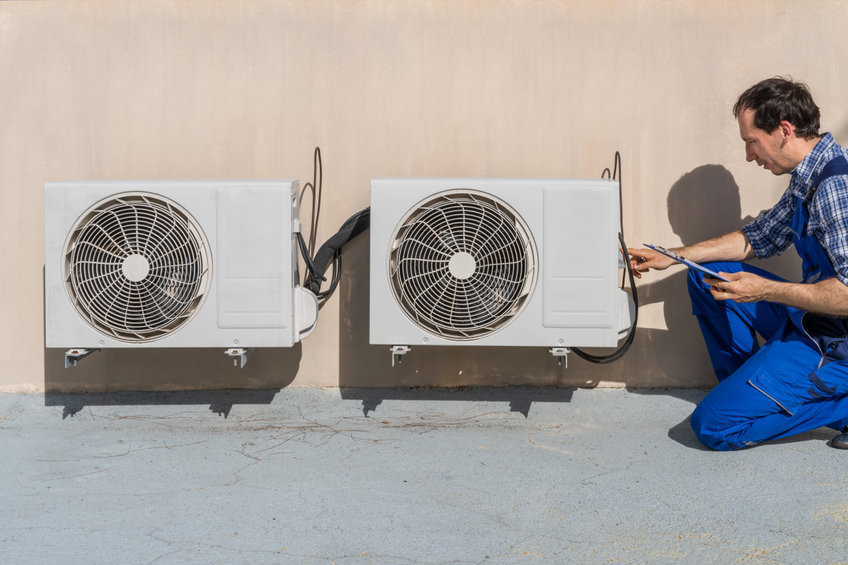 07 Sep

Home HVAC Maintenance Tips for the Cold Season

With the cold season quickly approaching, now is the best time to consider a residential HVAC maintenance. The last thing you want is to suddenly discover an issue with your heating system in the middle of winter, which you could have fixed sooner!

Scheduling routine maintenance before the cold season will give you peace of mind knowing that your HVAC system works properly. Putting a little effort into ensuring your HVAC system works properly will significantly reduce your energy consumption and prolong its life.
Here are some key tips for you to prepare your HVAC system for the cold season.
Clean or replace your air filters.
A dirty HVAC filter will restrict the airflow and reduce the efficiency of your HVAC system. It is highly recommended to clean your air filters every 1 to 3 months. Your air filters should be free from dirt and any debris that could clog the entire HVAC system. And if necessary, replace it if it is no longer working properly. You should be able to determine the best air filter to use in the owner's manual.
Clean all vents and registers.
Inspect your vents and make sure they are clean and clear from any blockage or debris. In some instances, they can get blocked by furniture or rugs. Take time to clean it and prevent dirt and dust from entering your HVAC system, affecting the air quality in your home.
Schedule a maintenance appointment before the cold season.
The best time for a residential HVAC maintenance is during fall when your AC and furnace are needed the least. By scheduling a routine check-up with OKC HVAC contractors, you can ensure that your HVAC system is running properly before you need it most. A reliable HVAC technician should be able to detect any potential problems and do preventive maintenance to make sure everything is working as efficiently as possible.
Consider installing additional insulation.
If you have scheduled an appointment with an OKC HVAC contractor, you can check with them if your HVAC system already has deteriorating insulation. If so, it is high time to replace or add more insulation. According to the United States Department of Energy, increasing a home's insulation is one of the most cost-effective ways to reduce energy waste.
Prepare your home by protecting your outdoor AC unit against debris, ice, and snow.
Winterize your home before the cold season by cleaning, not just the inside of your home, but most especially outside. You should remove all traces of twigs, leaves, grass clippings, dust, and dirt near your outdoor AC unit. Finally, it is highly recommended to cover your HVAC unit with a waterproof cover to protect it against ice and snow. Make sure that the waterproof cover will not encourage moisture build-up over the winter months.
By preparing your HVAC system for the cold season, you will have a peace of mind that your HVAC system will efficiently provide you and your family's comfort for years to come.
Need professional HVAC services in time for the freezing winter? Contact Van Dyck Mechanical today! Call us at (405) 224-COOL (2665).