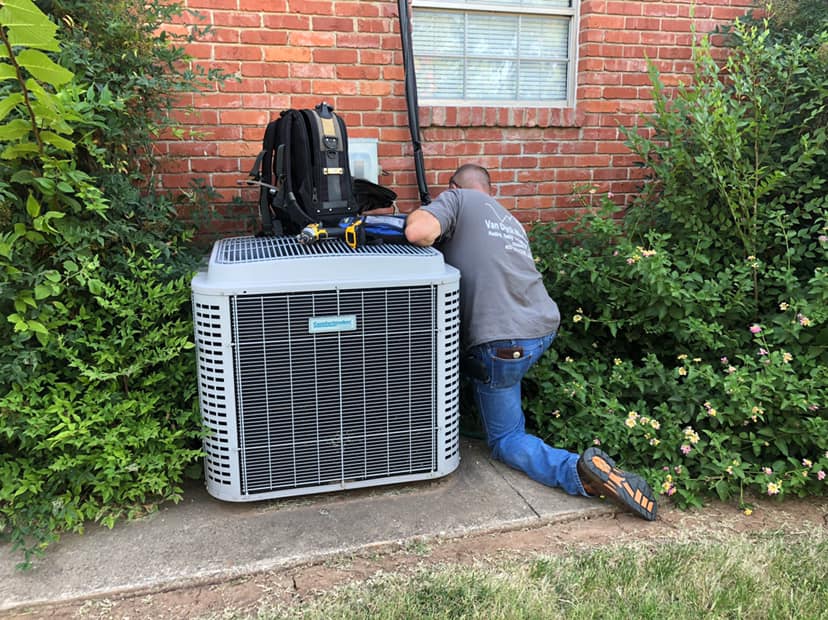 01 Oct

How Can You Prepare Your HVAC for Winter to Prevent Common Problems?

As we move into the winter months, it is important to prepare your HVAC for all of the changes that will be happening. In winter, your HVAC equipment will have more work to do. This can stress out mechanical parts and cause them to break down faster than they would in milder weather. For these parts not to break as easily during the winter months, it's critical to be proactive about maintaining your HVAC equipment. A properly working HVAC system is more than just providing comfort. Your HVAC system produces cool air, ventilation, and heat that helps control moisture and dust to ensure the health of everyone inside your home.

Scheduling an HVAC repair OKC is the easiest way to prevent common HVAC problems that can plague you once the temperature drops.
Some of the common HVAC problems during winter include:
Frozen pipes

Malfunctioning heat pump

Uneven temperature and airflow

Dirty heater filters

Faulty pilot light

Broken thermostat

Carbon Monoxide Leaks

Furnace not turning on or shutting off
Luckily, these problems can be prevented or fixed with routine maintenance and proper preparation. Here are a few basic steps that every homeowner can take to prepare your HVAC for winter.
Schedule furnace filter maintenance.
If your HVAC equipment has a dirty/clogged air filter, it can cause the unit to work harder and less efficiently which will shorten its lifespan. If you find issues in your furnace filter, find a furnace repair Oklahoma City to fix it right away.
Schedule a tune-up for the heat pump before winter starts.
Many homeowners don't realize that you need to schedule a tune-up for your heat pump just like you would with your car. A furnace repair Oklahoma City professional will be able to inspect the unit and replace any worn-out parts before they become major issues during winter.
Make sure you have a programmable thermostat and that it is properly configured.
Having a programmable thermostat can help your HVAC unit run more efficiently during the winter. It's also important that the settings are properly configured to fit your needs and lifestyle, especially during winter.
Do a visual inspection of your vents and ducts for blockages or debris.
Clear out any debris or blockages in your vents or ducts as this can result in uneven airflow and temperature throughout your home. Also, look for any cracks or holes in the walls or doorways.
Winterize your outdoor HVAC equipment.
Your outdoor units require some winter preparation too. Weed out any plants or grass growing around the exterior HVAC unit. If any debris or leaves are stuck to it, make sure to clean it off to prevent blockages.
Get Your HVAC System Ready for Winter!
These are just some basic steps you can take to prepare your HVAC for winter. You should schedule an HVAC repair OKC to ensure that your system works when you need it the most. By determining some common HVAC problems early on, you can keep your system in top condition when the winter comes.