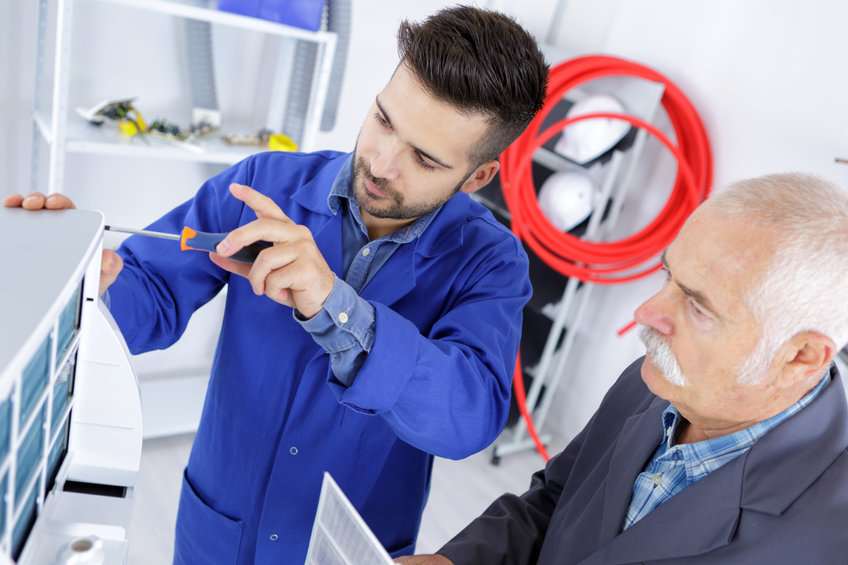 18 Oct

How to take care of your HVAC system if you're a smoker

Smoking and HVAC systems do not go well together. In fact, smoke from cigarettes and HVAC systems is a deadly duo.  Smoking does not only pose serious health issues to the smoker, but it could also put the lives of others in danger. Whether you live in a house, condo, or apartment, you should know that smoke from tobacco can greatly affect the air quality and health of your family and your neighbors. Did you know that if you live in an apartment or condo, there are times that you probably have interconnected air vents? So that smoke from your cigarette can go to your neighbor's air vent and vice versa. If you need professional advice regarding this, check out OKC HVAC contractors.

Tobacco smoke, in the long run, could greatly affect the condition of your HVAC unit particularly if you tend to smoke regularly. Build up of contaminants and other debris does not only affect the air quality but can also damage your unit. Check out HVAC repair OKC if you encounter problems with your unit. Thus, it is important to take care of your HVAC system especially during these times where we stay at home most of the time due to the pandemic.
Here are some tips on how to take care of your HVAC system if you're a smoker:
1. Do not smoke
Well, we tried right? We don't want to lecture you on how smoking can kill since you probably know that. But if you really have to smoke, we advise that you do it outside and preferably away from your HVAC unit. Also, make sure that the windows and doors are shut before you light up that cigarette since the smoke can penetrate inside and circulate around your home. 
Smoking inside the bathroom and opening the window is also a no-no since the contaminants from tobacco can still remain inside your home and penetrate inside the air duct.
2. Change the filter
Your air filters can harbor all kinds of dust, odors, debris, and most importantly contaminants from tobacco. Thus, it is important to change your filters regularly. Some filters are washable so you can rinse them with water and mild detergent. Just make sure to shake the excess water so your floor is not drenched with water. Changing the filters will greatly improve the air quality of your home. If you need help with filter information, you can always ask OKC HVAC contractors.
3. Use air sanitizers to remove the smell
Sanitizing and deodorizing does not only mean giving your home a fresh scent, but it could also remove the remaining contaminants of tobacco around your home. You can use commercial sanitizers sold in stores or make your own using only baking soda. Make sure that you also keep the furniture dusted and carpets vacuumed to remove any remaining ash and contaminants from tobacco.
4. Get help from a professional
Thorough cleaning and maintenance of your HVAC system is a way to improve air quality in your home.  A professional technician or HVAC repair OKC can determine if there are contaminants build up in hard-to-reach areas in your unit and take measures to fix them.
If you're a smoker and probably worried about the air quality of your home, our professional technicians at Van Dyck Mechanical are experts in all kinds of HVAC services. We will make sure that your HVAC system and lungs are taken care of. Schedule an appointment now!